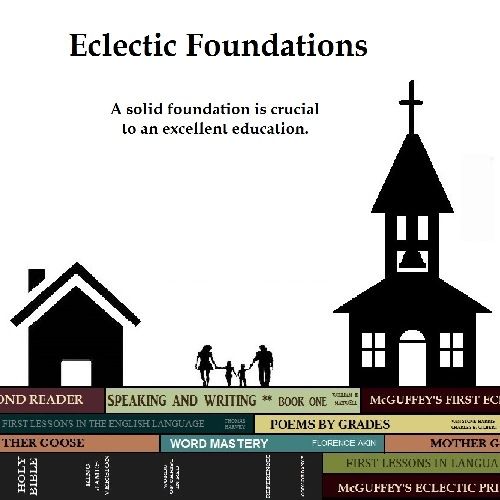 I have the McGuffey Eclectic Reader book set. I love the idea behind these books. It is an old fashioned curriculum which I really appreciate but I've struggled with how to actually use it in our homeschool.
I was excited to see that the Home School Review Crew was going to be offered the chance to review Eclectic Foundations because it is a Language Arts program that is BASED on the McGuffey Eclectic Readers! You can think of it as McGuffey lesson plans which is exactly what I have been looking for in order to get the most benefit from these wonderful readers. I quickly signed up to try it out with my daughter. She is in second grade so I chose for her to try the Eclectic Foundations Language Arts Level B.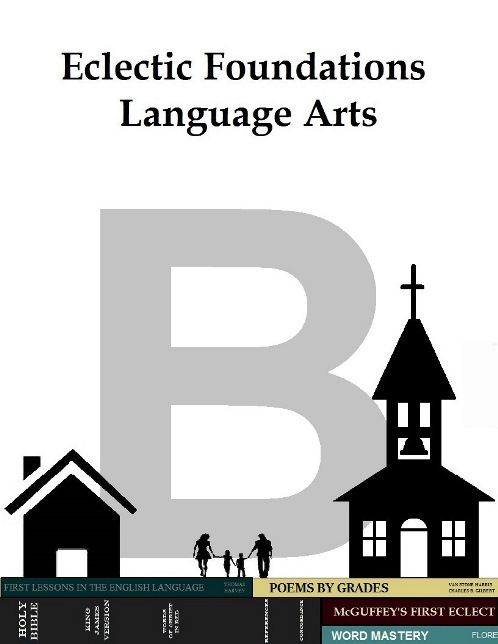 The program includes 144 lessons that are intended to be used 4 days per week over 36 weeks. Language Arts isn't just one subject so with the Eclectic Foundations Language Arts lessons, we have covered reading, phonics, handwriting, poetry, spelling, and grammar. I love that it is all inclusive but also that it is Christian based. Click HERE to view a sample of the first four weeks of Level B.
The lessons begin with reading in the McGuffey readers. You can purchase these books on your own or you can find them online for free. As my daughter reads the McGuffey passages, we talk about the words in the story and the accompanying picture. We also review new word cards for the corresponding Eclectic Foundations lesson. Each part of speech is assigned a different. For example, nouns are red, verbs are green, etc. As we review the words and spelling, my daughter colors the Word Cards accordingly. I was surprised how much she likes color coding her cards. She even insists on using the same specific markers each time so she is sure that all of the green cards are the SAME shade of green!
Next we talk about Phonics. My daughter loves to use the laminated Phonics Practice Sheets and a dry erase marker to practice her spelling of the words in the lesson. Just adding a little uniqueness to the lesson by letting her write then wipe off makes it a little more fun for her. Anything that makes school more fun
I love that Eclectic Foundations also includes handwriting and copy work in their curriculum. Rachel had only learned manuscript when we started using this curriculum so she was excited that Eclectic Foundations has handwriting lessons that have taught her how to write in cursive.
The lessons also cover Poetry which includes reading a short poem, identifying rhyming words, patterns, and comprehension. Rachel seems to really enjoy poetry so she always likes this part.
The Eclectic Foundations Language Arts program is a comprehensive language arts curriculum but you don't need to buy a bunch of separate books for each subject covered. You just need the Teacher's Guide ($12), the Student Workbook ($24), and a set of Phonics Practice Sheets and Word Cards (($20). However, you can also purchase all of this in a pdf format for just $30 if you want to print it all yourself.
We have enjoyed the Eclectic Foundations Language Arts program. They currently have three levels. Level A is a Primer for 1st grade, Level B is for 1st-2nd grades. Level C is 3rd-4th grades. Level D will be coming out soon and it will be for 5th-6th grades.
To read other reviews from the Home School Review Crew, please click the banner below: